A modern twist on a traditional window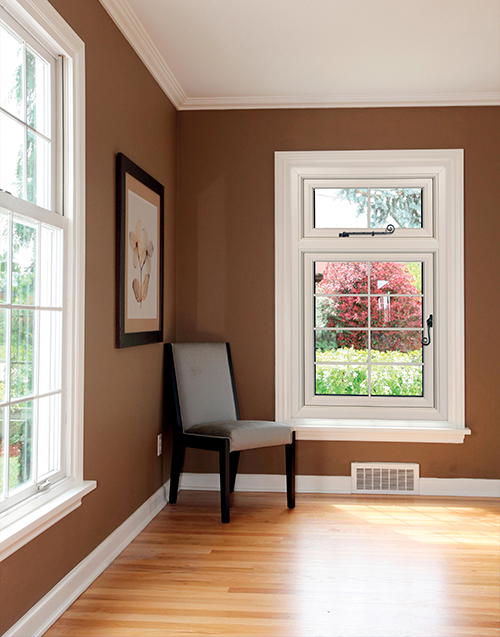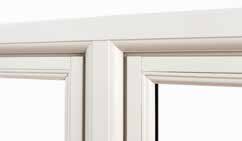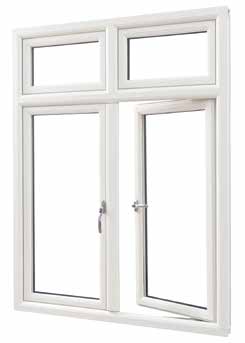 The Consort Flush Sash offers the pleasing aesthetic appearance of old timber windows with the added benefits of style and high performance of modern windows.
The slim sightlines of the Consort Flush Sash casement window incorporate all the benefits of modern windows with the looks of a traditional timber window, making the Consort Flush Sash an ideal alternative or replacement to tired looking timber windows, first generation PVCu or standard casement PVCu windows. The traditional mechanical joints eliminate the tell-tale sign of a PVC window as there are no diagonal welds.
The Consort Flush Sash is an ideal replacement for period properties, also bringing an excellent clean look to modern contemporary homes especially in trend setting solid colours, making them perfect for any home.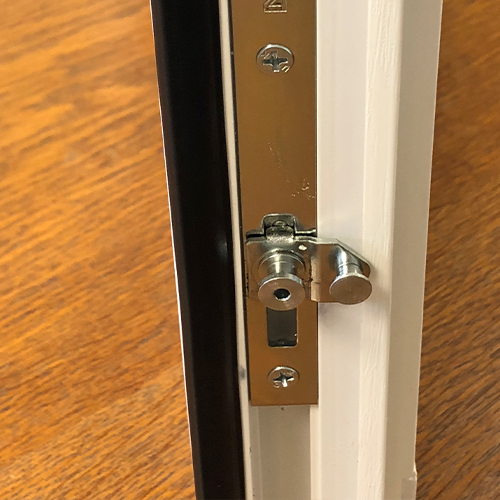 Consort Multilock
The Consort Multilock is approved and tested to loads of more than 4500N – 50% more than the 3000N specified, to meet the requirements of the security standard PAS024. The robustly built multilock also completed endurance testing of over 100,000 cycles ensuring long-life performance and no compromise on quality, incorporating a twin cam system giving you a lockable night vent function on the flush window.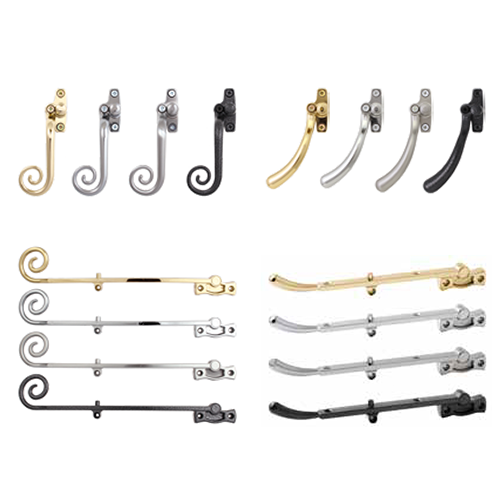 Hardware
Inspired by 19th century ironmongery, the elegant, classic design of the Monkey Tail and Tear Drop handles are ideally suited for heritage style windows. Easy to operate and suitable for any window application, they can be locked in position using an Allen key for higher security. The specially formulated finish is hard-wearing and significantly tougher than traditional wrought iron furniture. Fully suited and perfectly matching Monkey Tail Operating and Dummy Peg Stays are also available.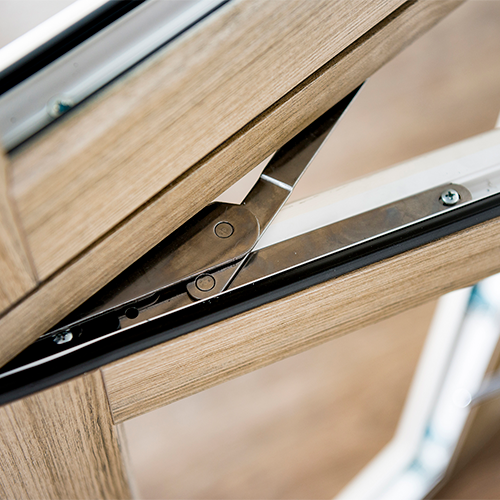 Nico Friction Hinge
Designed and manufactured in the UK, the high performance Nico Friction Hinge is robustly built with precision geometry for a smooth, positive closing action. The Nico Restricted Egress Friction Hinge combines all the features of standard restrictor and egress hinges to offer a safe and easy way to comply with building regulations.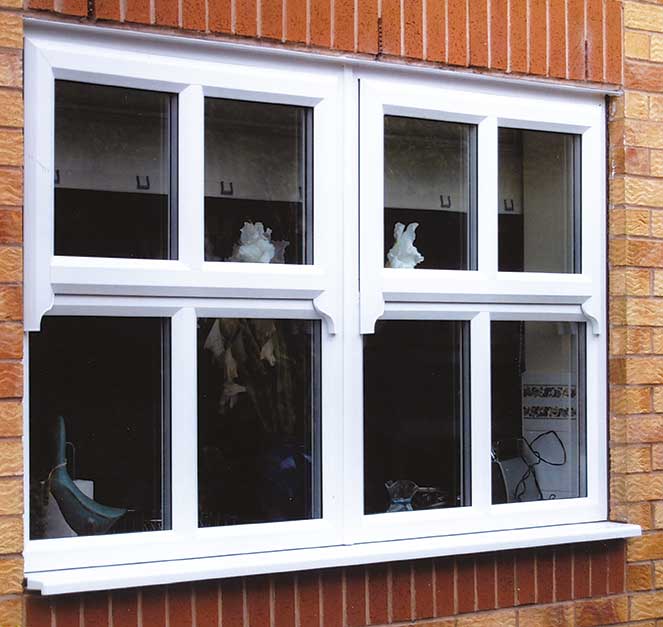 Our Sash Windows achieve all the style and none of the problems you get from the traditional versions. Including Sash Horns which add superb decorative detailing and individuality.
It does not matter how well made a window is if it is not fitted correctly. We have our own full time installation teams as well as a specialist Installation Director. They are not paid to install products quickly, they are paid to install everything to the very highest standard. They have a whole range of additional products on their van such as trims and architraves which they can use as required to make the whole installation look as neat as possible.
You are buying the very highest quality and we can assure you the highest quality trades people as well.
Our Standard Colour Range
We have a range of colours, styles and glass options will help you create the perfect door for your home.

Our Bespoke Colour Range
We have a wide range of colours!
Choose the best colour to match the interior and exterior of your home.
Perfectly match the colour,
wood grain and moulding on the glazing cassettes, to guarantee a flawless finish.
Please note: Colours shown should be used for guidance only. Colours vary from those illustrated.