Our patio doors incorporate many design innovations.
Our patio doors are available in 2, 3 or 4 panel permutations, with steel rollers and steel track for smooth and durable operation. Double brush seals around the frame and interlocks ensure that you are protected from the elements. Double glazed glass units help reduce external noise and keep the heat inside your home. Aluminium low threshold with ramp option, enabling easy access for wheelchair users. Unique dual purpose anti-lift/sash stabilising trim which increases security and assists in smooth location of lock into keep plate.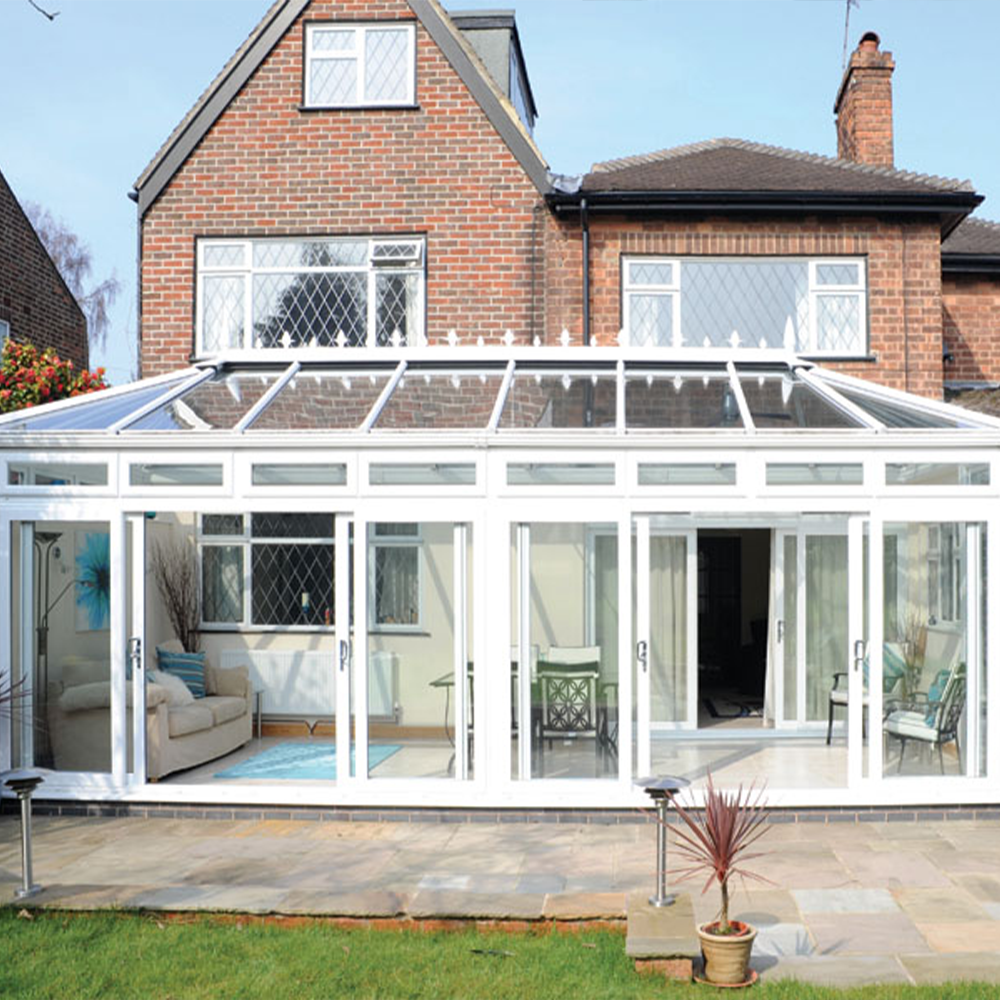 Acorn Windows patio doors feature:
Anti-lift locating device.
Substantial stainless steel Keep Plate bespoke fitting.
New 6 hook bi-directional lock. Incorporating 3 sets of opposing double hooks which also act as anti-lift, one piece for smoother operation.
High quality, aesthetically pleasing one piece handle and escutcheon plate.
Bespoke midrail accepts letterplates
Handles available in chrome, satin, polished gold, black and white as standard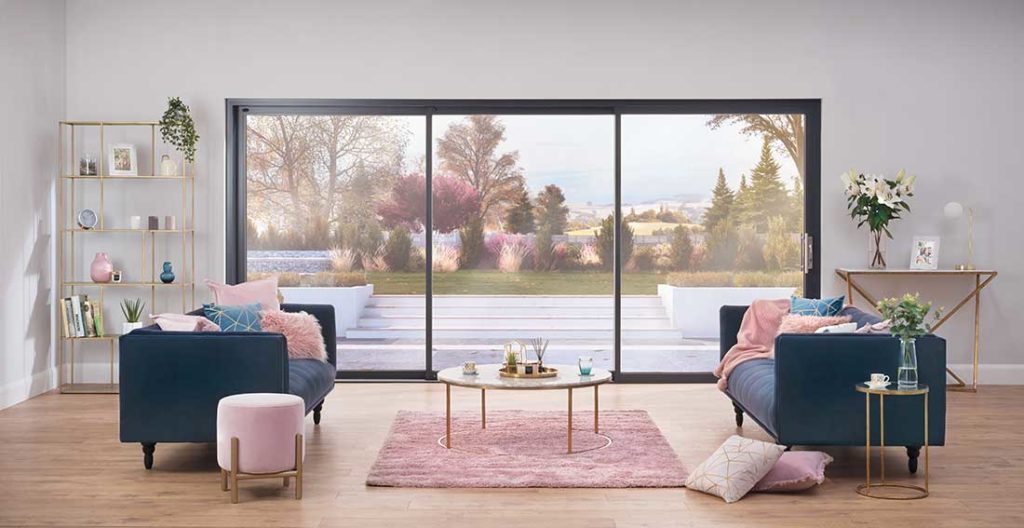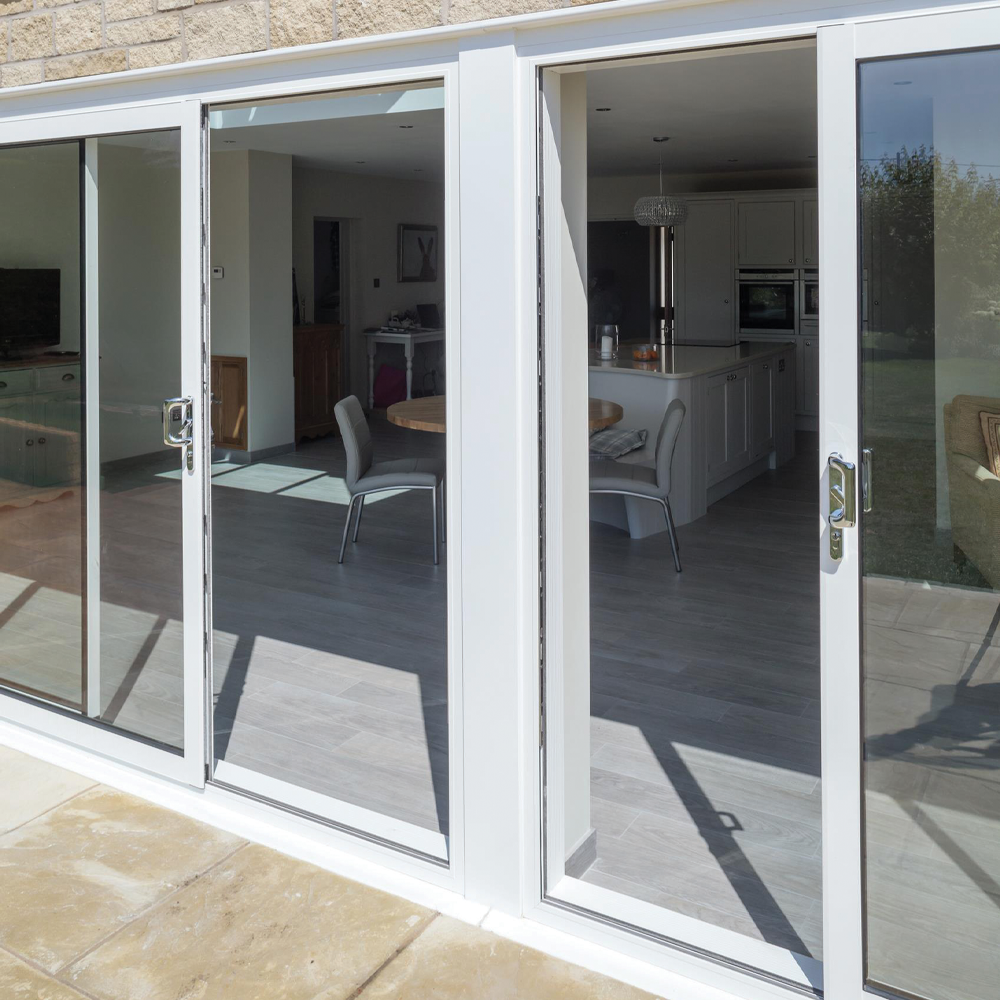 Aliminium Sliding Doors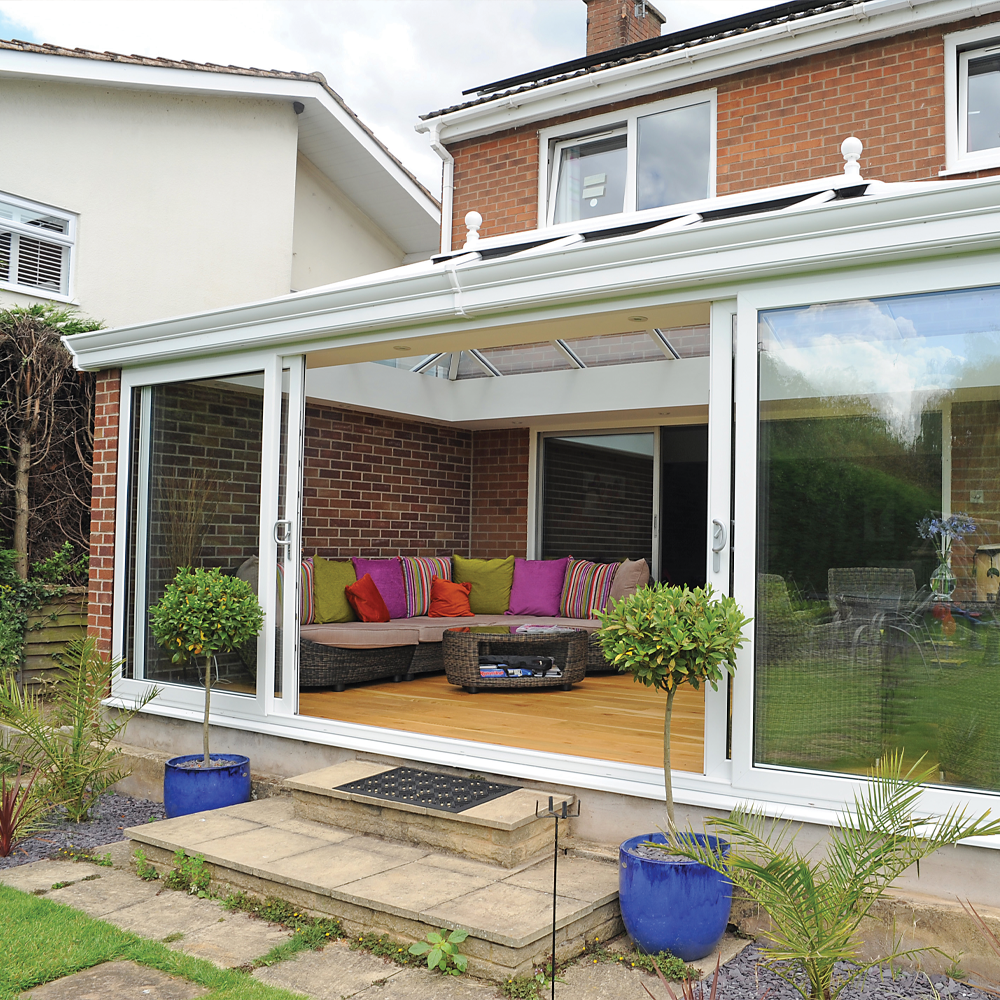 PVCu Sliding Doors
Rock solid French Doors that work beautifully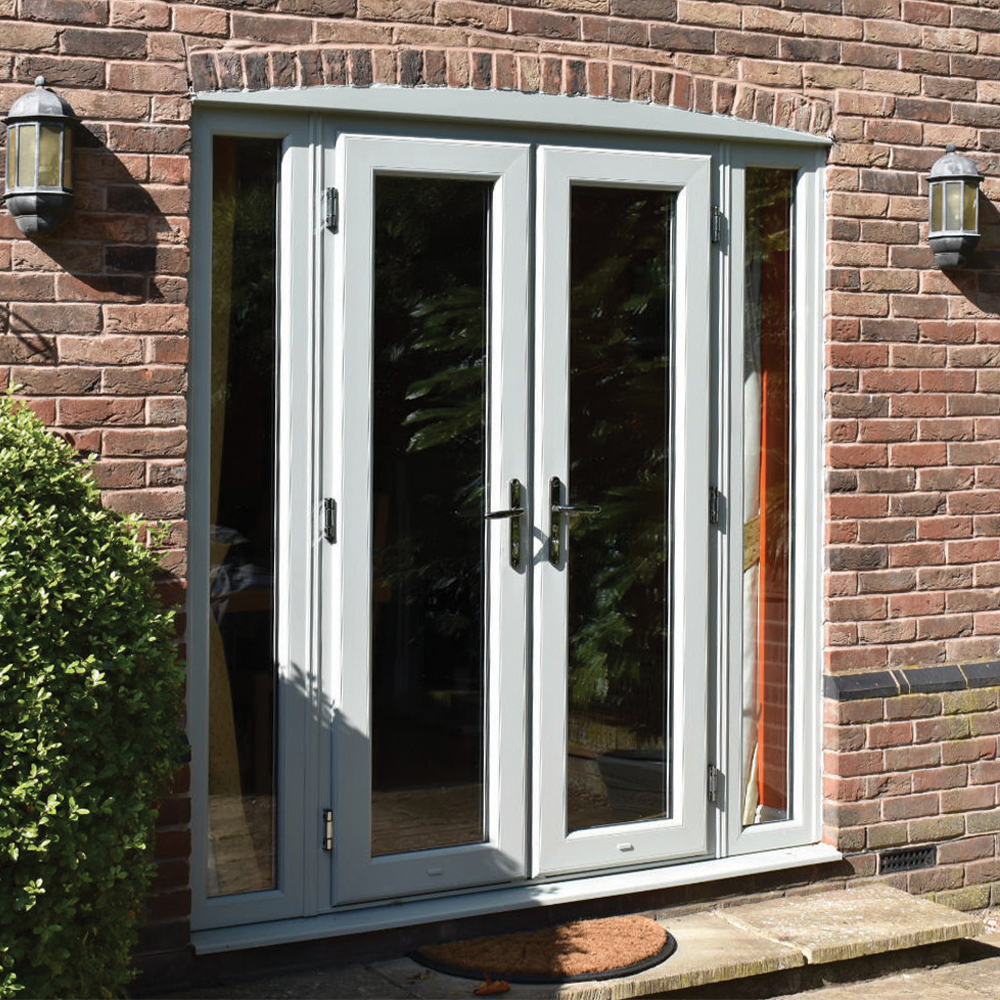 We install all of our own French Doors and can offer a wide range of different styles and designs:
Inward or Outward Opening
Low Threshold
White, Brass, Chrome or Black Handles
Restrictor Stays
Fully Reinforced
Shoot Bolt, Dead-Bolt and Claw-Bolt Locking Mechanism
Secured by Design Police Approved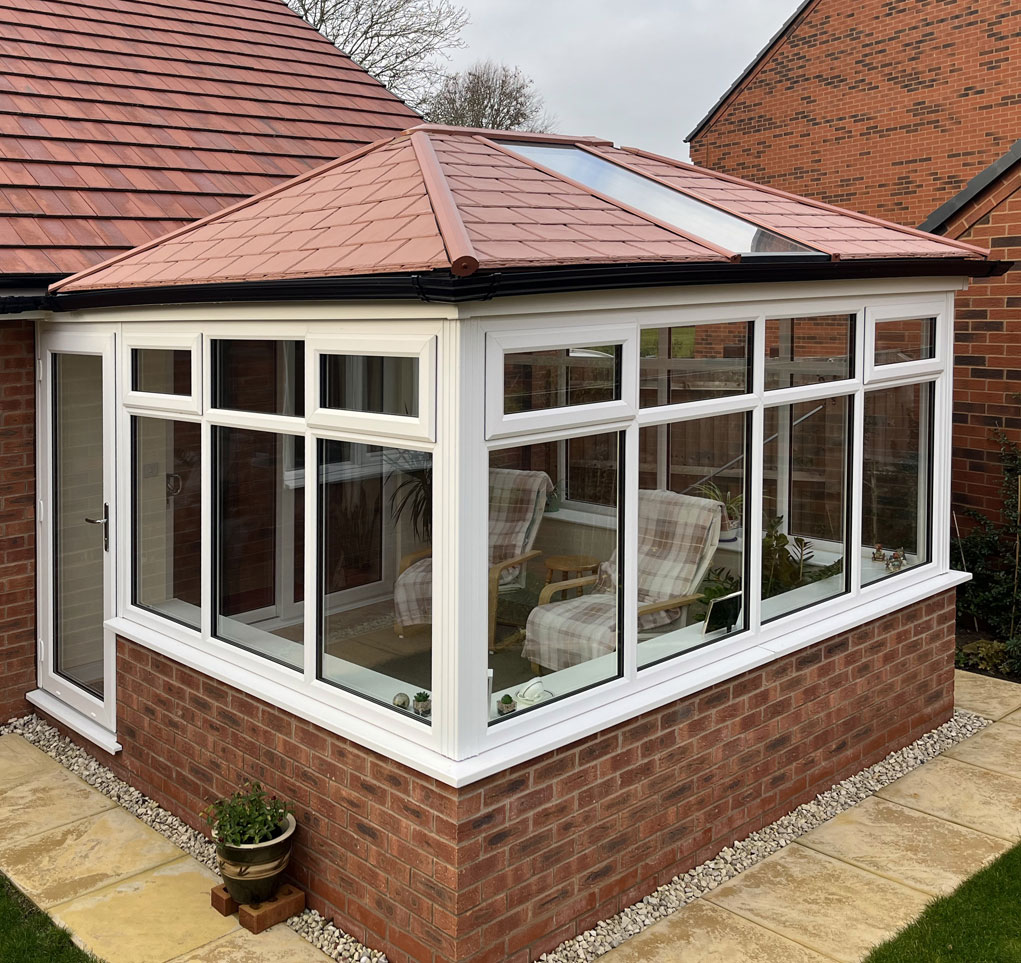 Conservatory with a Solid Roof and French Doors For this conservatory the customer wanted a solid roof which still allowed light into the conservatory. The best way to acheive this