Lantern Roofs, Skylights
& Glass Canopies
Let light flood into your home with an Acorn Windows lantern roof
With fewer and slimmer bars than other systems, our lanterns roofs, skylights and canopies transform your house. If you're building a flat roof extension with a lantern, such as a house extension or orangery, you are sure to create a real sense of interior space and light.
It doesn't matter whether you want to create a dining room, kitchen extension – or even a bedroom or bathroom; Acorn Windows will help you design and build a stylish room space that is perfect in every way.
Whatever style of property you own, we'll help you enhance it – meaning you'll be able to create a traditional or modern effect.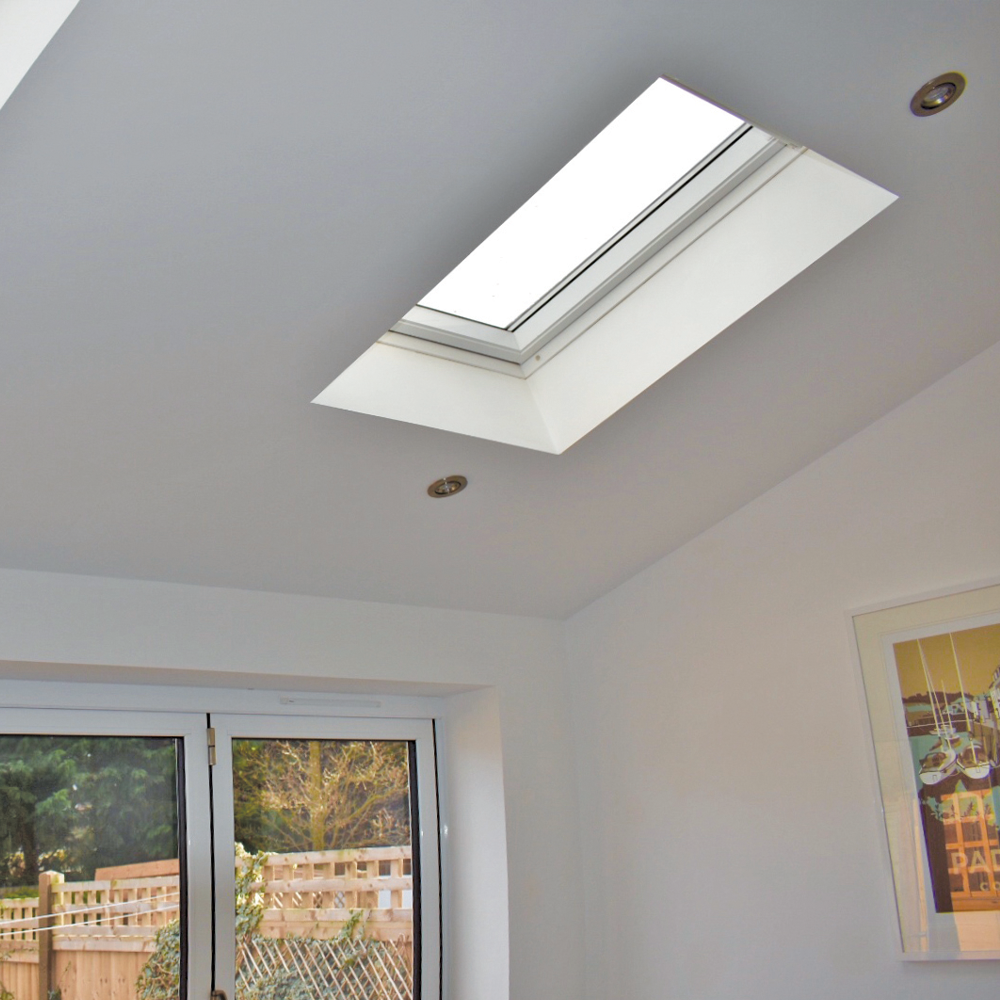 Skylights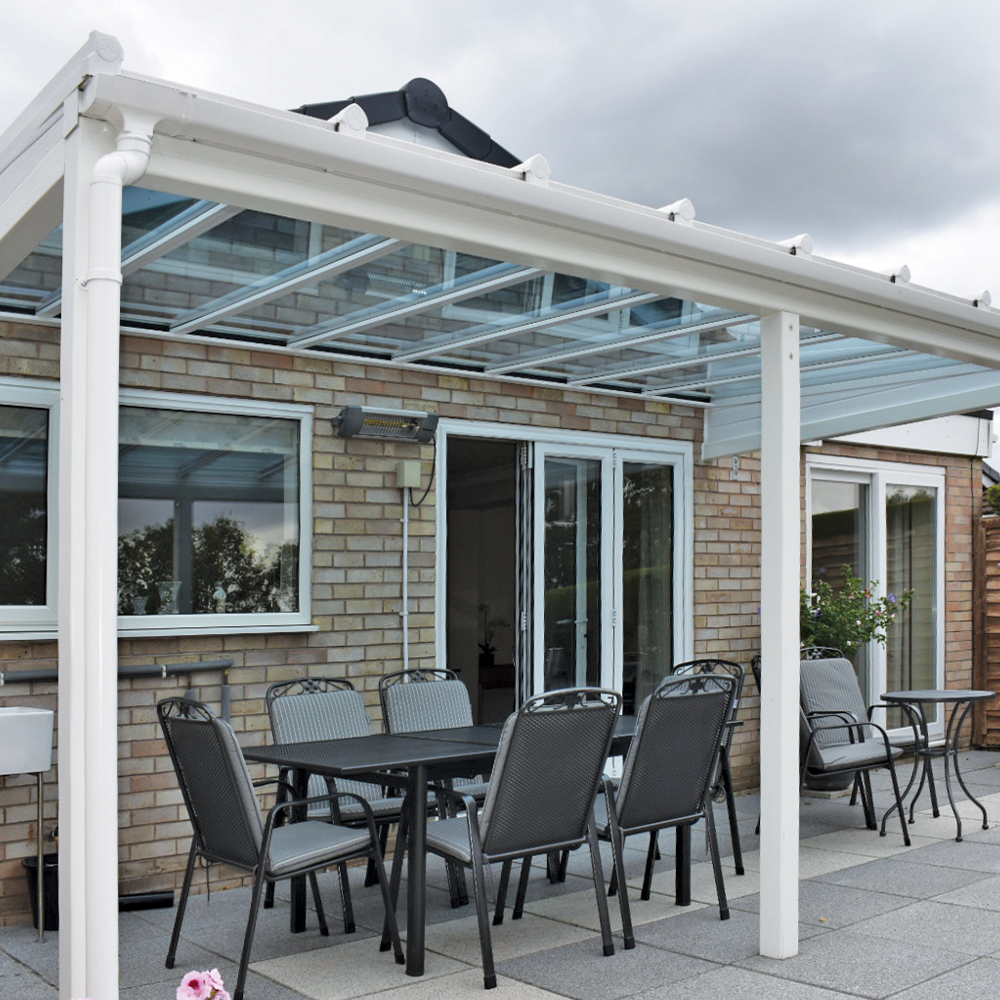 Glass Canopies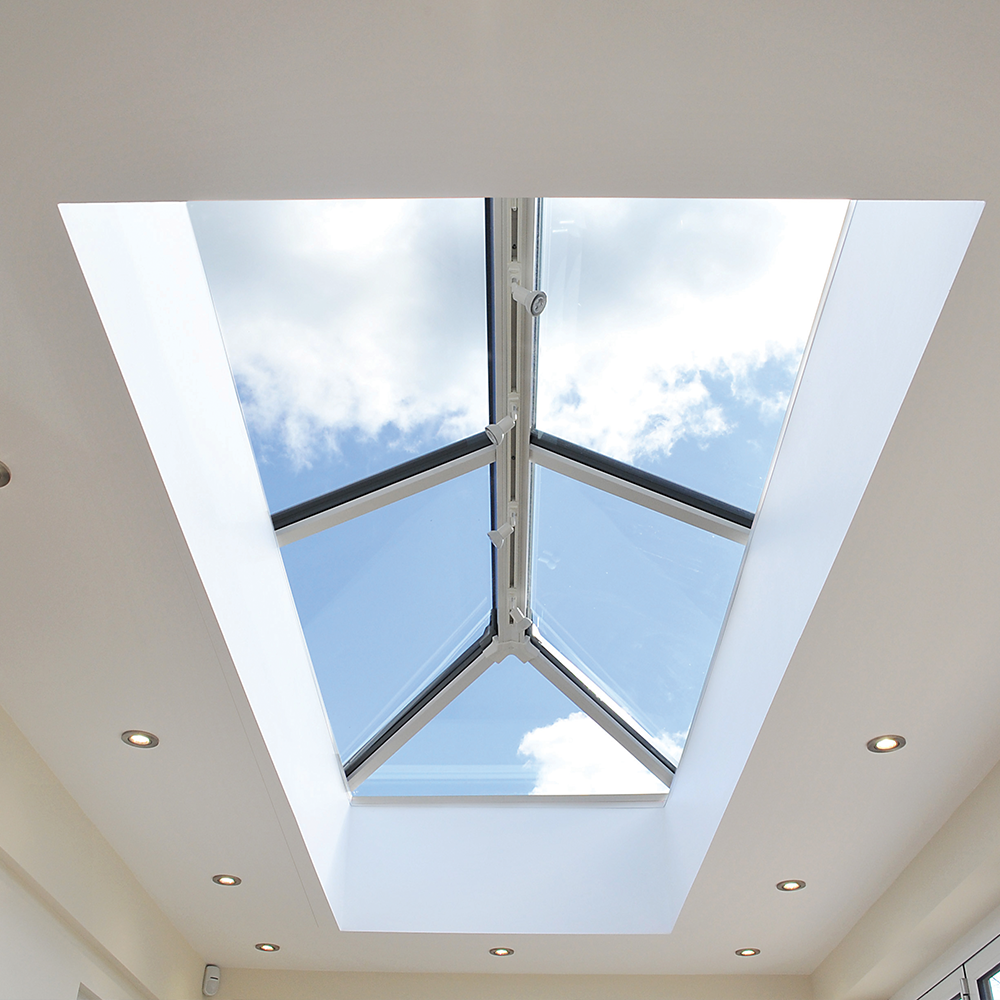 Roof Lanterns
Sturdiest, most durable gaskets and glazing stops
Watertight in winds up to 130mph
Bespoke colours to match doors, windows and decor
Available PVCu and aluminium inside and out
Great range of design options
High-performance glazing
Fully insulated aluminium undercladding
Unrivalled thermal performance
The strongest lantern on the market
Fewer bars meaning better views
Reduced risk of condensation
No leaks – guaranteed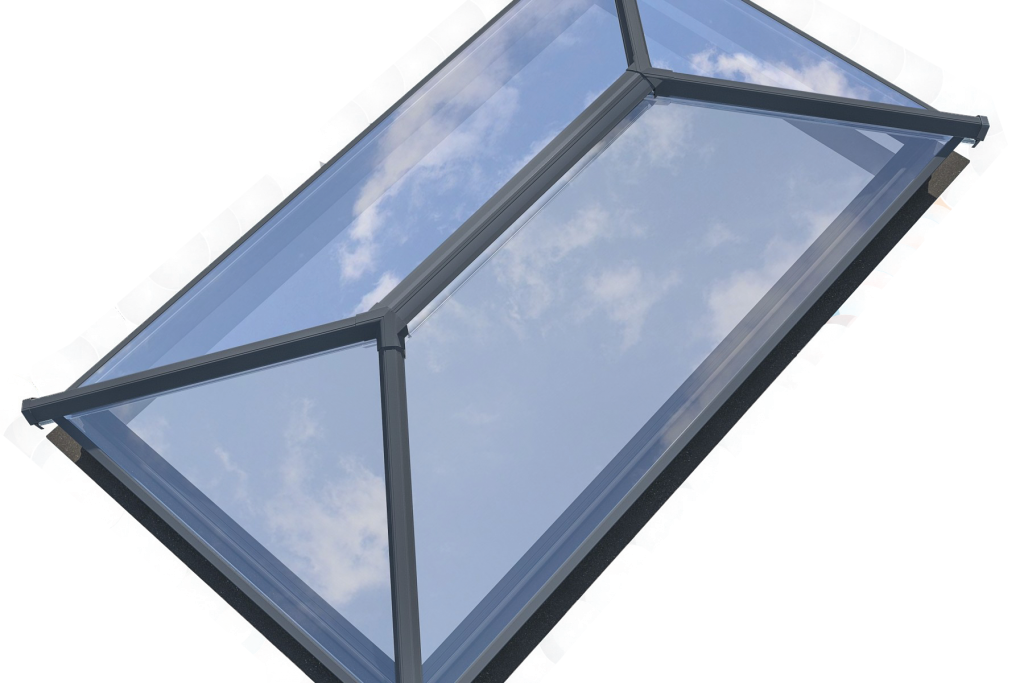 ADDING VALUE TO YOUR HOME
Fill Your Room with Light
When extending your home, the amount of natural light flooding into the room is extremely important as bright spaces add much more value than dark spaces.
Thermally Efficient Design
Our sturdy, insulated and thermally efficient design combined with our A-Rated glazing ensures you'll keep your bills to a minimum.
Long-Lasting Strength
Because it's been thoroughly wind tested, you'll be able to depend on your conservatory lantern's triple layer storm shield protection and reduced bar frequency to resist harsh weather.
A Range of Other Options
Our Ultrasky lantern can be customised by adding a manual or automatic roof vent. This will allow you to control the temperature of your flat roof extension with lantern and filter out warm air that would otherwise convert into condensation.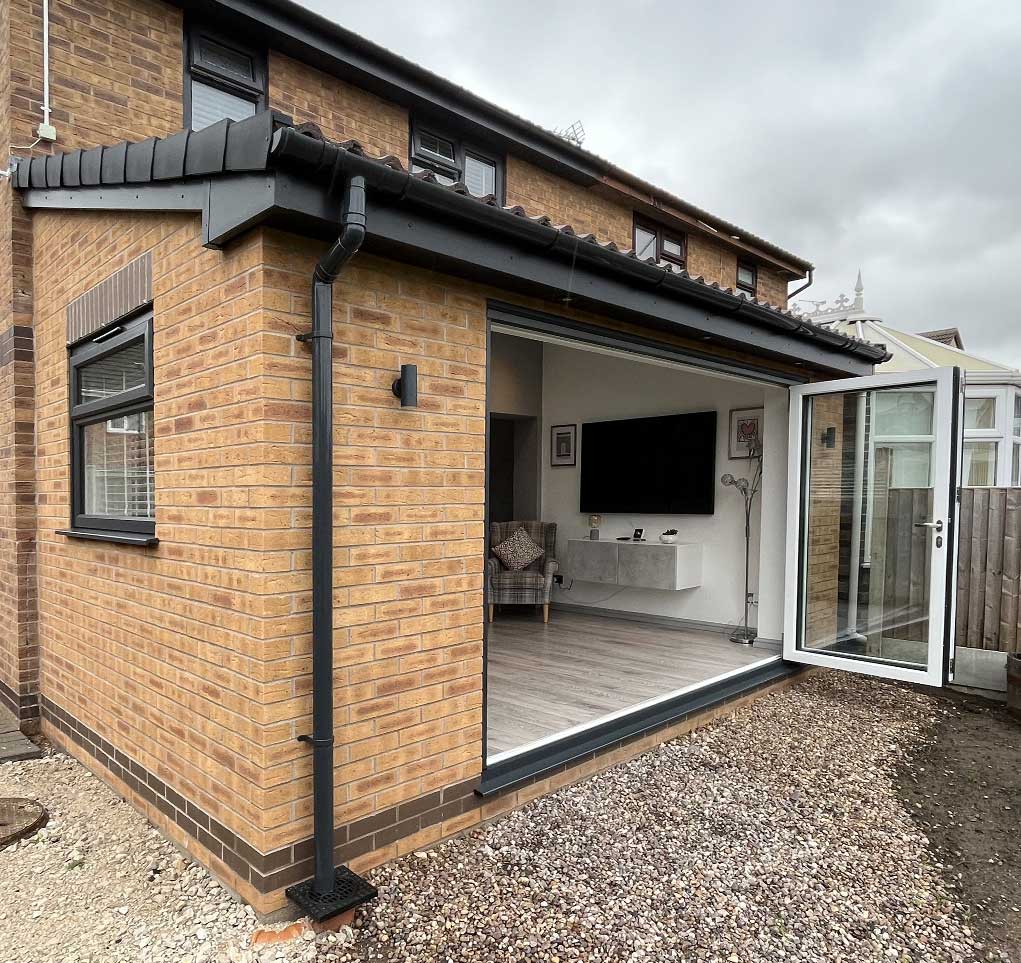 Home Extension with Bi-fold and two Roof Windows This is a smaller extension, but with the addition of a full width bi-fold door it makes the space feel bigger than