Seamlessly connect your home or conservatory with your garden and bring the outside inside.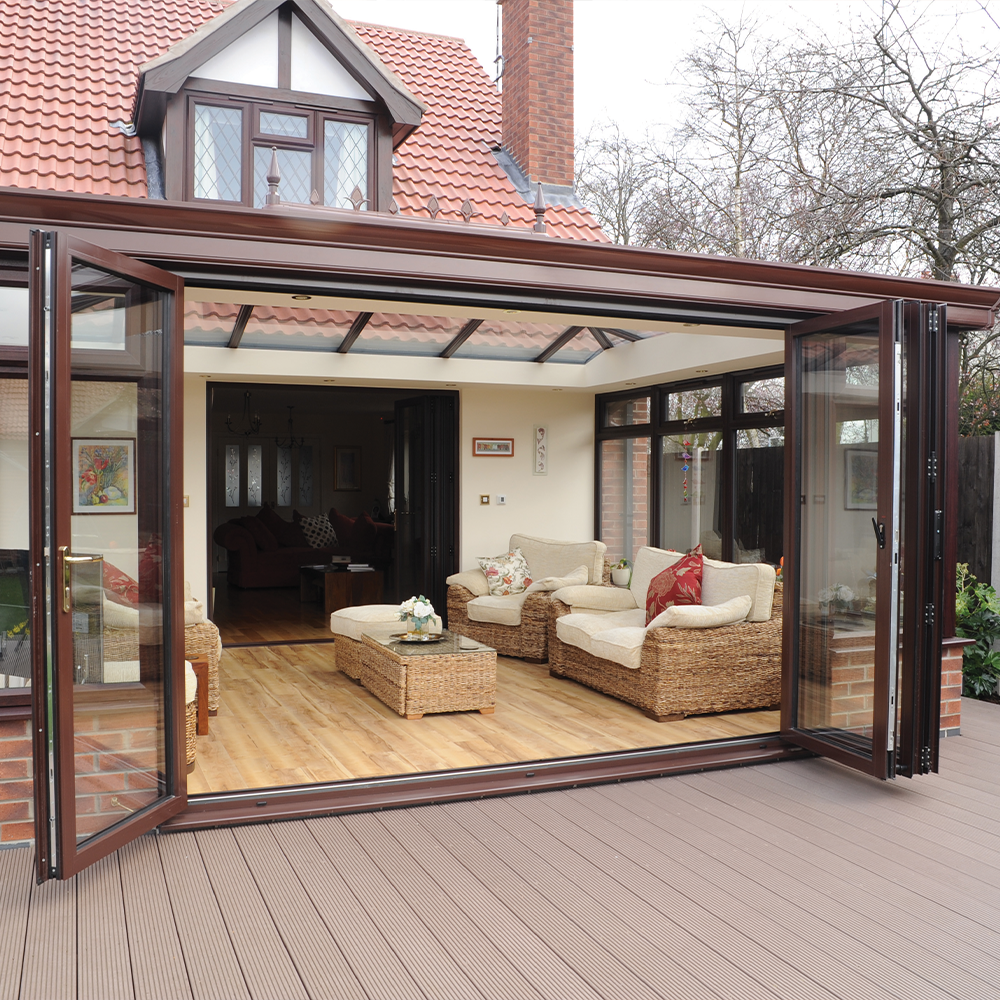 It is no surprise that bi-folding doors are one of the most popular choices when people are making changes to their home.
Our doors are the highest quality aluminium doors. The variety of sizes and opening configurations give you so much choice.
We have installed a 10 pane door set in East Bridgford, a large set in Keyworth up to the maximum height of 2. 7 metres and a large set in Wollaton with fully electric integral blinds between the glass. Not to mention hundreds of others all over Nottinghamshire, Derbyshire and Leicestershire.
Some of the configurations available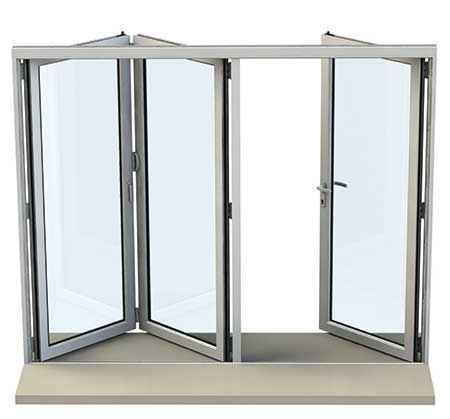 The 3+0 configuration is a very popular option as it allows for all the doors to be folded back in the same direction. At the same time it incorporates a really useful 'everyday access door'.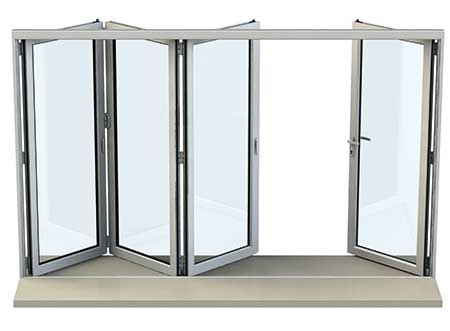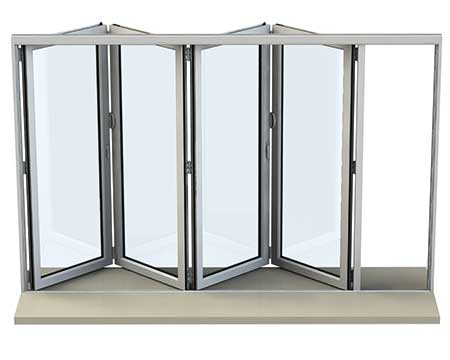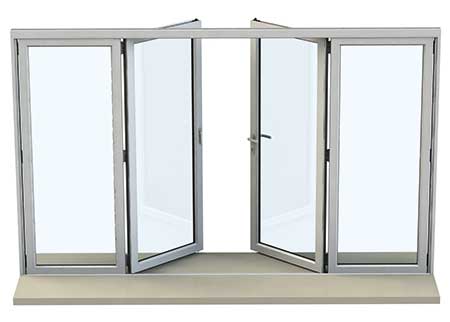 The 3+1 has an 'everyday access door' for times when you don't want to fold all the doors back. It also gives you a French Door effect on one side, with the additional benefits of bi-folds on the remaining doors.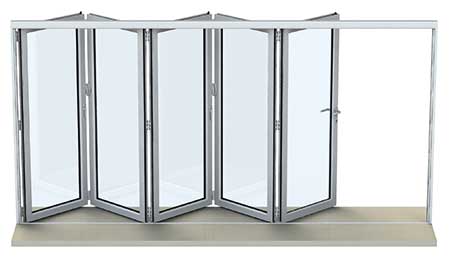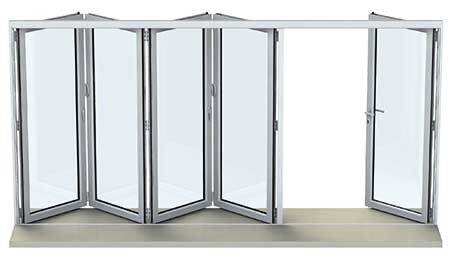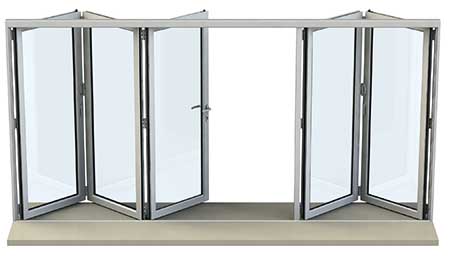 Similar to the 3+0 with an 'everyday access door', multipoint lock and no mullion.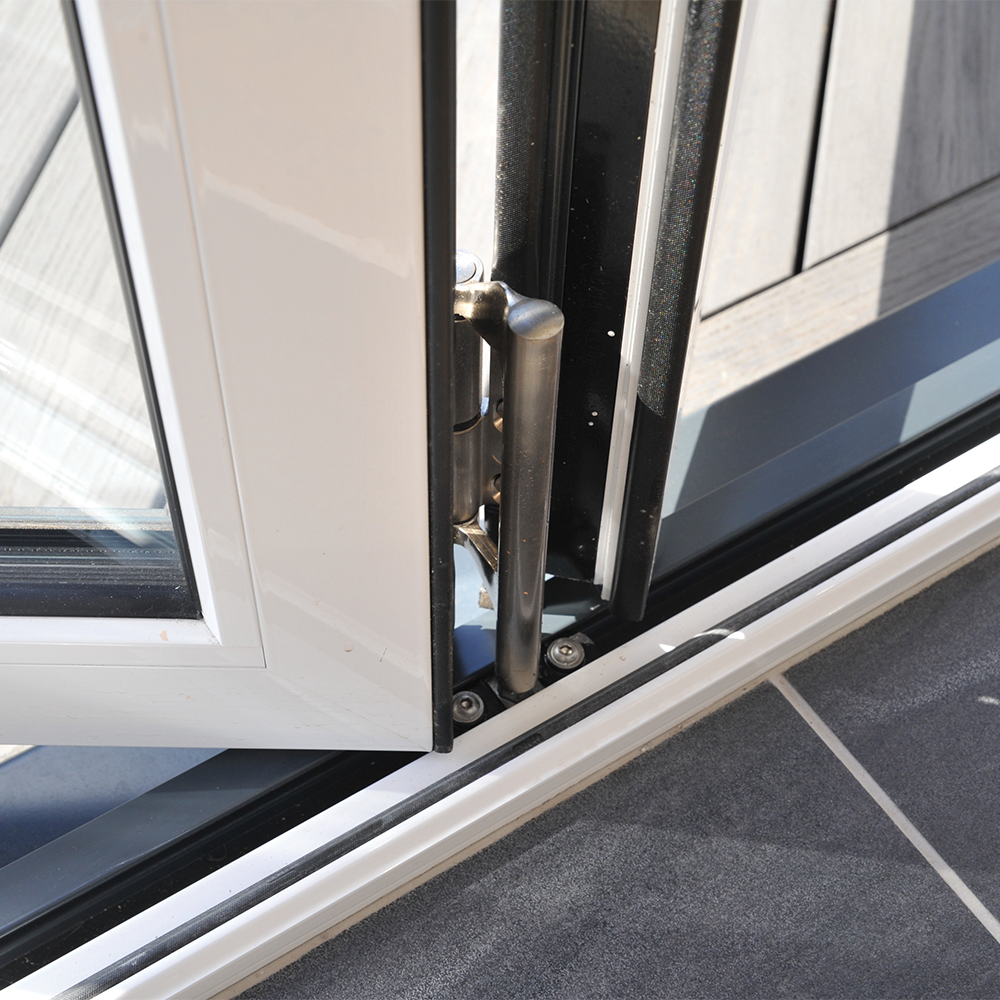 Anti Finger Trap Doors
Littles ones can't get hurt with our doors.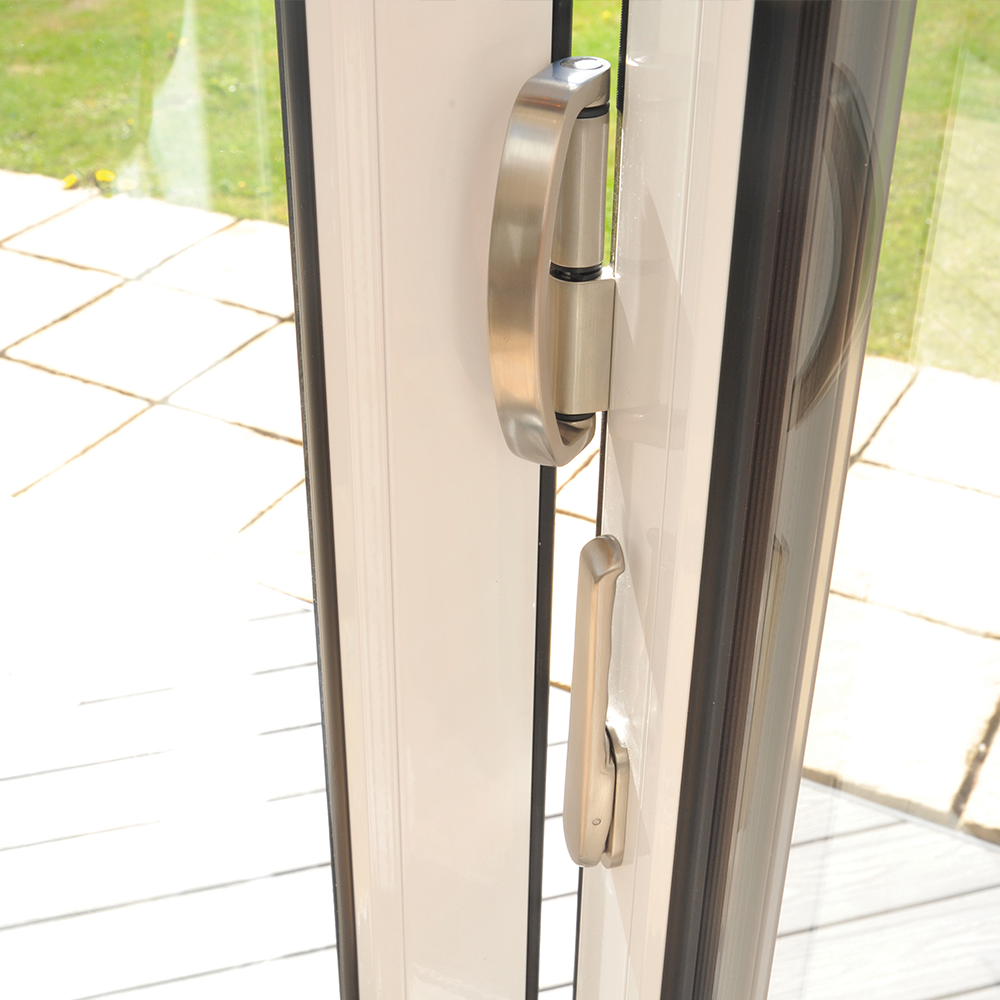 Slimline Handles
Available in a variety of colours.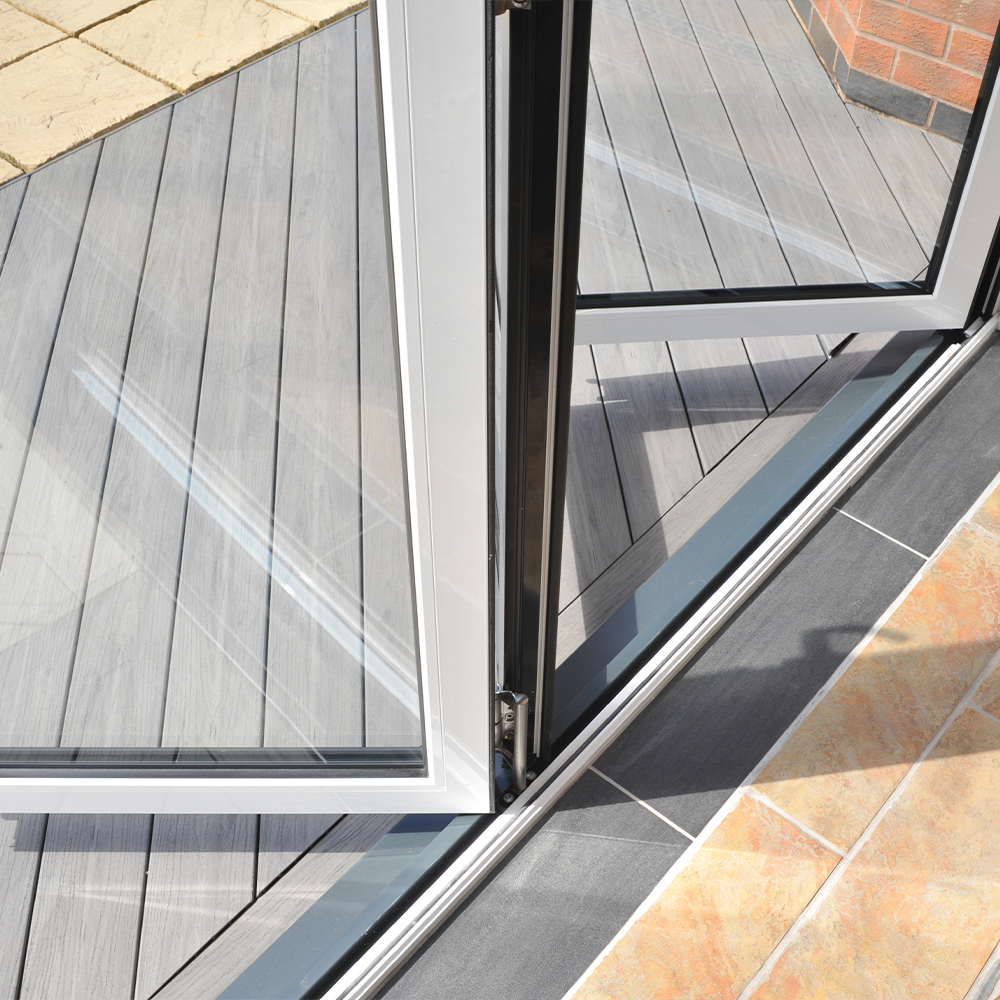 Low Sunken Threshold
A great option for bi-folding doors.
We also supply bi-fold windows

You might not have seen a bi-fold window before, but they are an excellent use of the same technology. For this property we installed
a bi-fold window in the kitchen. As you can see, from the images above, you can open one panel or slide the who window back.
Our customer said the bi-fold was fantastic in the summer for passing food and drinks from the kitchen to the garden at BBQs!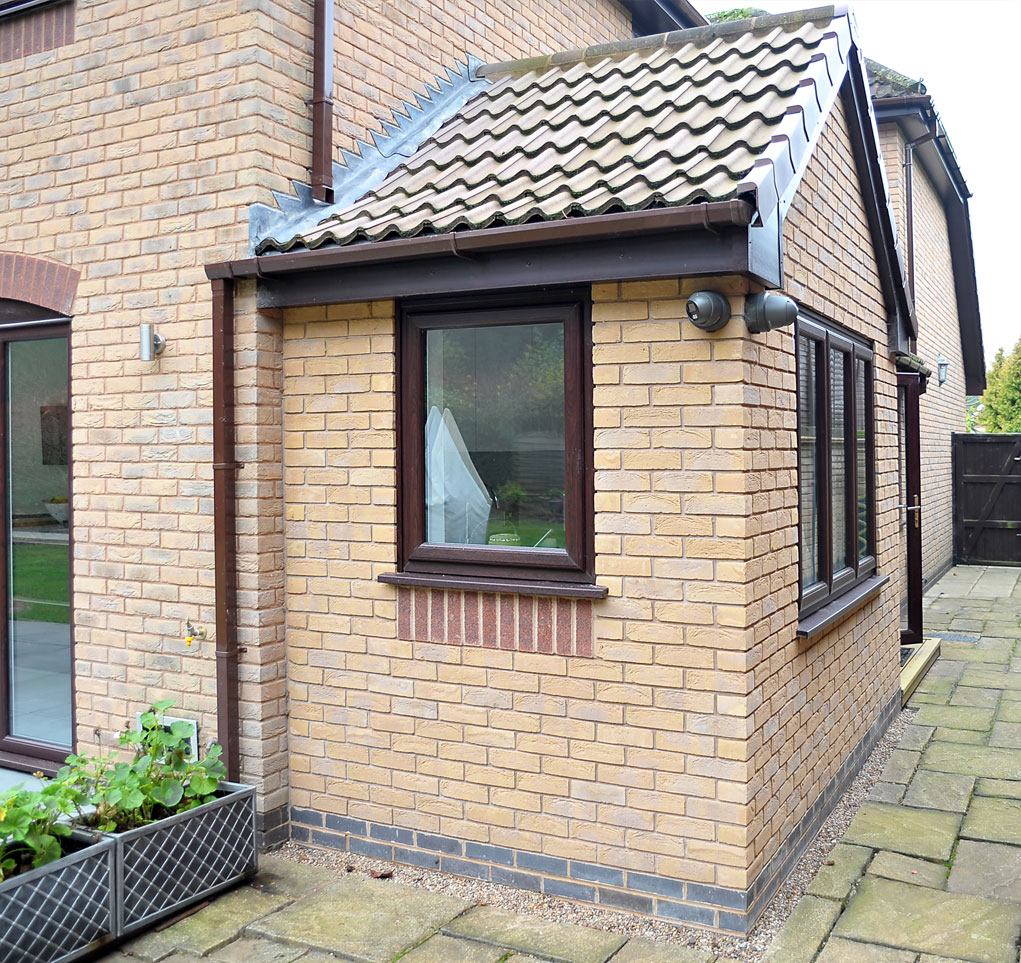 Extension and bi-fold door We added a really useful new extension to this property in Ravenshead. The extension has a tiled roof and brickwork that matches the property perfectly. Alongside