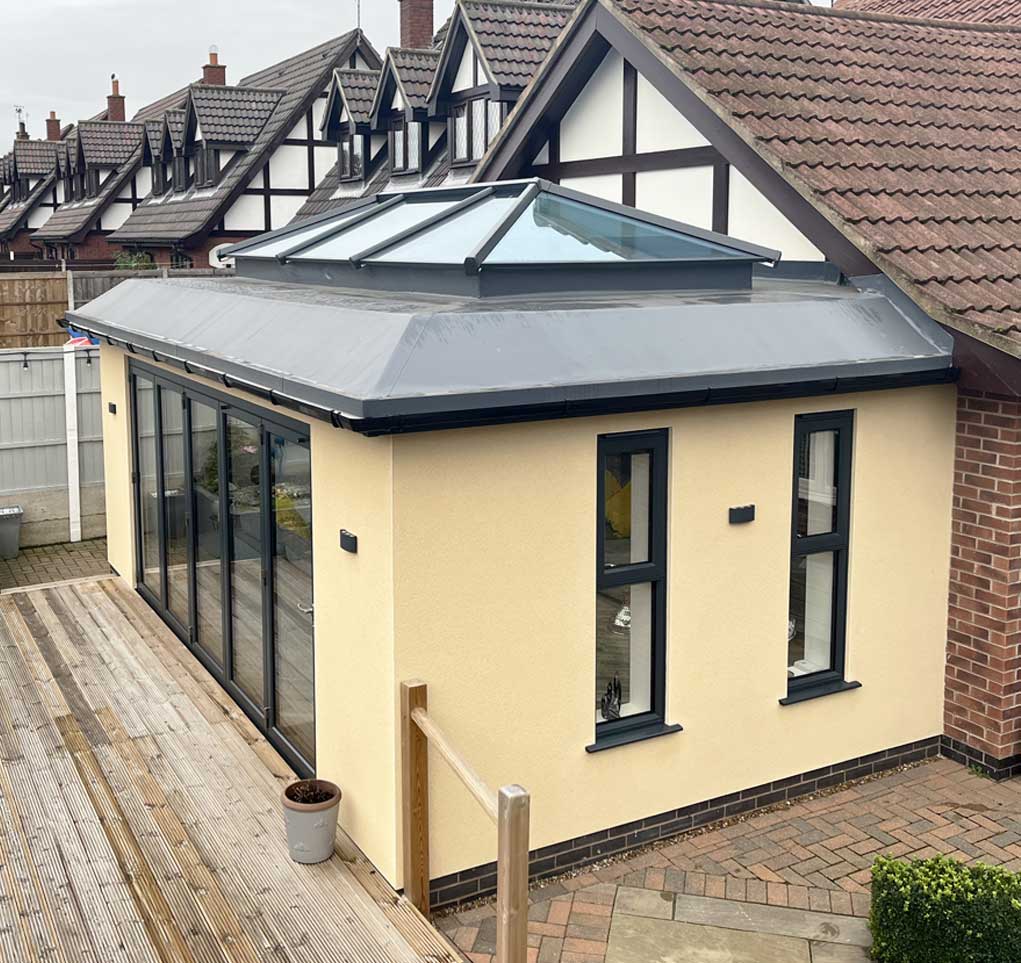 Home Extension with Bi-fold and Lantern (Atrium) Roof
If you're thinking of adding more space to your home then an extension like this is a perfect solution.
With a stunning contemporary look, we added a large lantern (or atrium) roof to flood the new space with light. Atrium styled roofs like this were first developed in the 19th and 20th centuries and were often located in a building's main lobby.
Inside, the ceiling is fitted with LED recessed lighting and there are 2 vertical wall radiators to keep the room nice and warm.
If you are thinking of building and extension, and you'd like a quote yourself, please pay us a visit or get in touch.