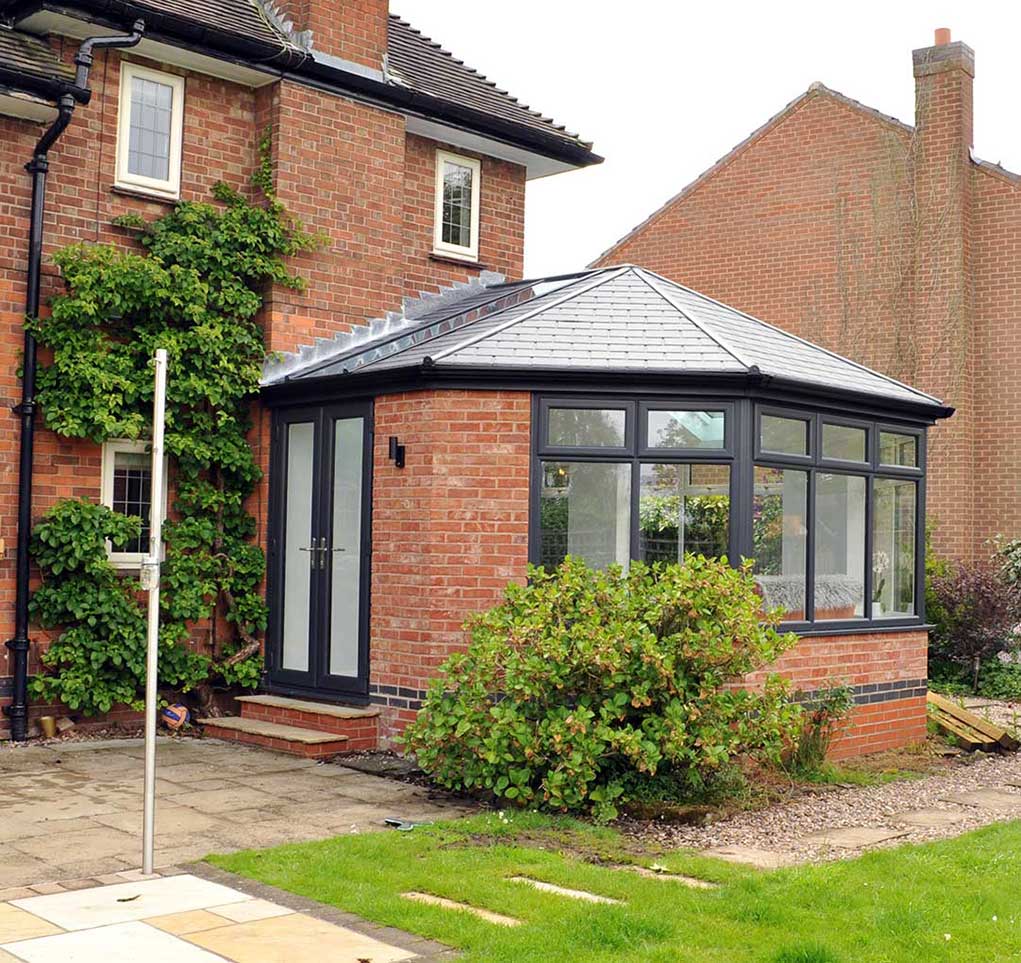 Orangery - Keyworth, Nottinghamshire
This was an interesting Orangery style build in Keyworth, Nottinghamshire. The Orangery extends around the side of the property to replace an outdated building that needed replacing. The finished job has lots of light on account of the skylights and also the large amount of glass running around the sides of the house.
All the frames are finished in a grey with a white interior, making the inside of the Orangery bright and the exterior eye catching. The roof was tiled and the whole extension insulated, perfect to keep costs down in the winter and make the space cozy in the colder months.
A perfect space to relax in!